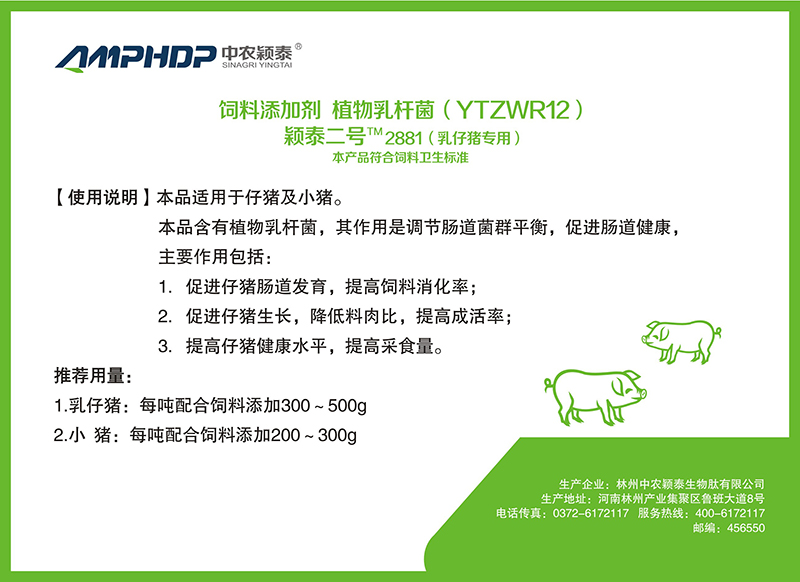 【 Main ingredients 】 Bacillus subtilis, Enterococcus faecium, Saccharomyces cerevisiae corncob powder.
[Efficacy]
1. Prevent and cure bacterial diarrhea of Suckling piglets.
2. Prevention and treatment of diarrhea caused by weaning stress.
[Precautions]
This product is a fermented product, the slight change of color and smell does not affect its quality, and can be used at ease.
This product has high safety, no residue, no stop period, suitable for export breeding enterprises.
This product has no contraindication and can be used with feed additives.
Use as soon as possible after unpacking.
[Storage conditions and methods]
Store in dry and ventilated place.
[Packing specification] 25kg/ bag
[Shelf life] 24 months